Subproject C03
Metaphors of Everyday Life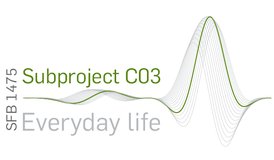 The project explores religious metaphors from the semantic field of ordinary, everyday life. These metaphors revolve around a semantic gap: the discrepancy between the common, lowly character of the source domain and the high, sublime qualities of an evoked divine sphere. Metaphors of everyday thus respond to a challenge of religious discourse: the difference between immanence and transcendence which they seek to bridge in a bold advance. We will retrace this imagery in the works of Cusanus and Melanchthon, whose religious language develops in dialogue with ancient and biblical sources as well as the discourses of their time.
Cooperation with the Cusanus Institute at the University of Trier
Subproject C03 will cooperate with the Institute for Cusanus Research at the University and Faculty of Theology of Trier in the coming years.
Affiliated Persons